We assist investors who want to add a superior private equity return as an asset class to their investment portfolio. We achieve this by realizing both direct and indirect investments in superior funds and companies. We create value by implementing Buy and Build strategies with which we create both financial value and social impact.

On behalf of a select group of investors, we take stakes in superior companies with a ambition to grow. We support the management team with the rollout of a Buy and Build strategy.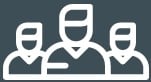 BB Capital Fund Investments provides access to the exclusive market of European private equity funds. Years of experience in private equity enable us to make a superior selection of European funds with a stable high return.

Based on our in-depth knowledge of private markets, we act on behalf of wealthy families, asset managers and institutionals to realize their private equity wishes.
Here you find video's of our direct investments, company news and private equity related video's from our Youtube channel.

Library
BB Capital Investments has set itself the goal of offering wealthy individuals access to private equity. We expect to make this attractive investment category more accessible by making the sector more transparent. In our Private Equity Library we publish articles that highlight the private equity sector from different angles. For now mainly in Dutch. You can request a translation by contacting us.