BB Capital Investments facilitates the growth of Dutch companies into the next stage, by contributing our own knowledge and expertise as well as our broad network of experienced entrepreneurs and entrepreneurial families. We do this in an active manner and by empowering entrepreneurs.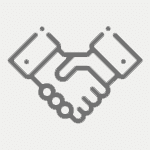 The capital we invest has no duration limit or end date. This allows us to focus on the growth of companies and optimize the timing of exit.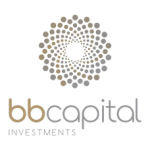 Active investment management
We are a committed investor and support independent management teams on a monthly basis. The growth plan is jointly determined for each company, appropriate to each specific case.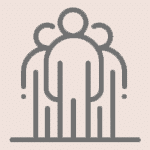 We make capital available and offer an extensive network of (former) entrepreneurs and wealthy families.
BB Capital stands for Buy & Build Capital; an investment company for and by entrepreneurs set up to provide active entrepreneurial capital. BB Capital not only invests capital, but also wishes to contribute to the growth of a company by bringing in knowledge and industry experts from its network. As a result, BB Capital is actively involved in management. The focus of BB Capital differs significantly from the "regular" private equity companies because BB Capital wants to add value to the "core of the business" and focuses on returns instead of leverage. This results in a longer investment horizon than usual in the private equity world.
BB Capital Direct Investments is mainly active in the business services, software, ICT, FMCG, trade and healthcare sectors.
Investment Criteria
The investments of BB Capital Investments will meet the following criteria:
Dutch SME company with a strong or leading market position in a niche market with multiple growth opportunities and a feasible exit.
A capital of EUR 2 to 5 million. More is possible with co-investors
EBITDA of at least EUR 2 million.
Professional and committed management; commitment of the selling shareholder.
Majority stake (exceptionally minority stake if control over strategy and exit)
BB Capital does not invest in companies with a project basis or companies in leisure, hospitality, real estate and start-ups.
AFM
BB Capital Investments is registered as an investment institution with the Netherlands Authority for the Financial Markets. BB Capital Investments falls under the AIFMD notification regime.
The investors of the Direct Investments portfolio
Investors in BB Capital's Direct Investments portfolio are usually entrepreneurs, investors and family offices who want to invest part of their assets in Dutch SMEs in a relatively committed way. These investors have committed capital to BB Capital, so that BB Capital always has sufficient capital. If you are interested in investing through Direct Investments at BB Capital, read more here or contact us.
Want to know about Direct Investments?
Are you curious about the possibilities? Please contact us so that we can provide you with advice based on your specific situation and wishes.