Infradax
Infradax is an IT service provider with a focus on circular IT services for workplaces and data center environments. The Amersfoort-based company supplies, implements and manages complete IT infrastructures for customers in the middle and higher segment.
Investment year: 2020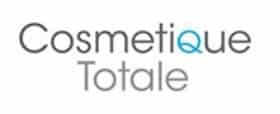 Cosmetique Totale
The skin care therapists of Cosmetique Totaal treat clients at more than 200 locations in the Netherlands. These skin care specialists are committed to reducing, solving or preventing skin problems by applying therapy and laser treatments.
Investment year: 2020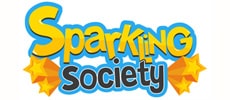 Sparkling Society
Sparkling Society is a global player in the mobile video game market with several well-known mobile game titles downloaded more than 100 million times in total and the numbers are growing. The Delft company consists of a fast-growing multidisciplinary team of visionary experts.
Investment year: 2018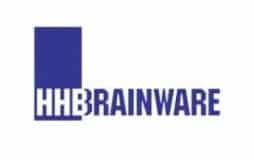 HHBrainware
HHBrainware is a company exclusively dedicated to childcare. HHBrainware offers stable and reliable software, a helpdesk with a lot of knowledge, personal service and high-quality consultants with in-depth knowledge of the childcare sector.
Investment year: 2019
Meer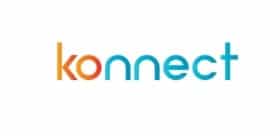 Konnect
Konnect offers digital parent communication software, where administration, planning and communication come together. Konnect is a perfect fit with all major childcare software packages for child planning and employee planning.
Investment year: 2019
Meer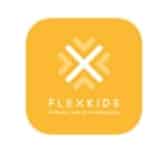 Flexkids
Flexkids develops childcare software that will help staff work better. The Haarlem-based company supports the entire process with a complete package: from child and personnel planning, to a parent app and financial administration. A complete ERP-system for childcare management. 
Investment year: 2018
Meer
Travel Health Group
Travel Health Group offers international product lines for the health protection of travelers with the brands Tropicare, Primmed, Moustifluid and Care Plus. The most famous are the EU-registered DEET anti-insect products. THG supports anti-malaria campaigns worldwide. 
Investment year: 2017

Beekman Group
The Beekman Group brings fashion and corporate clothing together through Staff Styling concepts for companies worldwide, whereby complete clothing lines are developed tailored to the specific activities in the relevant sectors. From hospitality to museums. 
Investment year: 2014
Joorz
Joorz is an IT service provider with a strong customer centered focus. The company is specialized in the realization of custom software based on Java technology. They do this on a project basis as well as through insourcing and with a focus on the business needs of tomorrow.
Investment year: 2019
Meer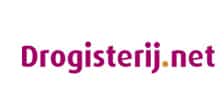 Drogisterij.net
Drogisterij.net is one of the largest online pharmacies in the Netherlands. Drogisterij.net distinguishes itself in the Dutch and Belgian market for online chemists by means of a wide range, competitive prices and fast delivery.
Meer
BB Capital acquired an interest in this company in 2011. In 2016, BB Capital sold its interest to a wholesaler of pharmaceuticals and drugstore products.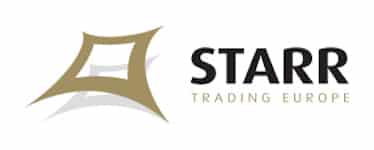 Starr Trading
Starr Trading Europe is the market leader in Europe in developing, producing and implementing inventory for holiday resorts and hotels, with a focus on full service provision. In 2015 this company was sold to Roompot Groep.
Meer
In 2015 BB Capital sold its stake in Starr Trading Europe to the Roompot Group, with a range of more than 185 holiday parks market leader in Europe.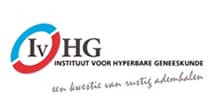 IVHG
The Institute of Hyperbaric Medicine (IvHG) is the market leader in hyperbaric oxygen treatments in the Netherlands. There are five treatment centers. These can be found in Hoogeveen, Arnhem, Rotterdam and Waalwijk and Utrecht.
Meer
BB Capital acquired a majority stake in the Institute for Hyperbaric Medicine with its healthcare fund in April 2012. In 2018 the interest was sold to Excellent Clinics.

Jachthaven.nl
Jachthaven.nl is the well known platform of the Netherlands, sailing nation. Jachthaven.nl strives to offer all the amenities of a modern marina online, in addition to the possibility to book berths. For stress-free sailing pleasure.
Meer
In 2019, BB Capital sold its interest in Jachthaven.nl to an investor with a passion for water sports and ambitious plans for the future development of the platform.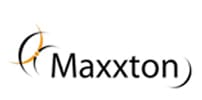 Maxxton Group
The Maxxton Group is a leading provider of IT services and consultancy for the recreation, hotel, and hospitality industry. Maxxton has grown into a multinational organization since it was founded in 1998.
Meer
In 2015, BB Capital sold its interest to the American listed Choice Hotels international, one of the largest hotel chains in the world.

The Rent Company
The Rent Company provides students in secondary education with devices for study purposes. For example, students have access to modern digital learning resources for a limited monthly fee. TRC works with the device-as-a-service (DaaS) model.
Meer
BB Capital took a majority stake in this company in 2016 to facilitate strong growth. In 2019 BB Capital sold its interest to Waterland Private Equity Investments.