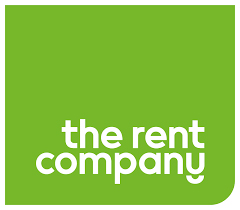 BB Capital verkoopt participatie in The Rent Company
DEN HAAG – BB Capital heeft haar participatie in The Rent Company verkocht aan Waterland Private Equity Investments, dat maken beide partijen vandaag bekend. The Rent Company faciliteert Bring Your Own Device projecten voor toegang tot digitaal onderwijs.
The Rent Company is gevestigd in Den Bosch en biedt inmiddels ruim 120.000 leerlingen en docenten in het voortgezet onderwijs de mogelijkheid om tegen aantrekkelijke prijzen en voorwaarden een device (laptop of Chromebook) te gebruiken. Met een laptop of Chromebook krijgen leerlingen voor een beperkt maandelijks bedrag toegang tot elektronische leeromgevingen en digitale lesmethodes. Software, service en verzekering zijn inbegrepen in het abonnement. The Rent Company werkt vanuit de visie dat digitaal onderwijs voor iedereen gemakkelijk en toegankelijk behoort te zijn.
Marktleiderschap en internationalisering
Investeringsmaatschappij BB Capital Investments heeft The Rent Company in 2016 opgenomen in haar investeringsportefeuille, met als doel het bedrijf succesvol uit te bouwen tot een toonaangevende organisatie in Nederland op het gebied van Bring Your Own Device en Choose Your Own Device projecten binnen het voortgezet onderwijs. In 2017 werd het platform My Digital Schoolbook geïntegreerd in de dienstverlening van The Rent Company. Met behulp van dit online portal wordt eenvoudig inzicht gegeven in alle zaken betreffende het gebruik van devices in het onderwijs voor leerlingen, ouders en onderwijsinstellingen. Hiermee is een belangrijke stap gezet om de positie van The Rent Company verder te verstevigen. In de afgelopen drie jaar is The Rent Company substantieel gegroeid door zich volledig te richten op het voortgezet onderwijs. Met de acquisitie door Waterland Private Equity Investments heeft de onderneming de mogelijkheid haar activiteiten ook in het buitenland en naar aanpalende markten uit te breiden.
Waterland
Waterland is een internationale investeringsmaatschappij die ondernemers bijstaat bij het realiseren van hun groeiambities. Met substantiële financiële middelen en toegewijde marktexpertise stelt Waterland haar partners in staat om zowel organisch als door middel van overnames versneld te groeien. Waterland fungeert als actieve aandeelhouder en speelt een belangrijke rol in de strategische en operationele ontwikkeling, groei en prestaties van de bedrijven in haar investeringsportefeuille. Waterland beheert momenteel een gecommitteerd vermogen van € 6 miljard, heeft meer dan 650 overnames uitgevoerd in meer dan 85 verschillende sectoren en heeft kantoren in zeven Europese landen (Nederland, België, Duitsland, Polen, Denemarken, Zwitserland en het Verenigd Koninkrijk).
BB Capital Investments
BB Capital Investments is gevestigd in Den Haag en is een bij de AFM geregistreerde fondsbeheerder. BB Capital Investments richt zich op Direct Investments, Fund Investments en Private Funds, allen gericht op private investeringen in groeiende MKB ondernemingen met een internationale focus. De investeerders van BB Capital Investments bestaan voornamelijk uit Nederlandse ondernemers en vermogende families, waarvoor BB Capital Investments maatwerk kan bieden.